Deine Recharge und Relaxe Auszeit
im Glieshof in Südtirol
15.-21. Oktober 2022
Deine Auszeit im unberührtem Matschertal
Behütet von den majestätischen Riesen der Ötztaler Alpen liegt im Talschluss des Matschertals das Berghotel Glieshof. Ein idyllischer Ort, wie geschaffen, um in völliger Ruhe und Abgeschiedenheit in Südtirol die Natur zu erleben und zu sich selbst zu finden.
Deine WOHLTAT für KÖRPER und SEELE.
Genieße eine erholsame Woche im zauberhaften "Almhotel Glieshof" mit Yoga, Meditationen und naturkundlichen Wanderungen.
Komm mit uns nach Südtirol und gönn Dir
DEINE AUSZEIT VOM ALLTAG!
Reisedetails: 
auf die Gruppe abgestimmtes Yoga – eine Mischung aus kraftvollen Bewegungen und intensivem Relax-Yoga mit Yogateacher Nicole

 Wanderungen mit Naturführerin Simone – lass Dich begeistern von der vielfältigen Südtiroler Natur

meditiere mit uns unter freiem Himmel und atme die Stille und Ruhe der Natur

Du unterstützt mit Deiner Reise ein Naturschutzprojekt vom Naturschutzbund Österreich 
Preis: 
€ 295 pro Person
*zuzüglich Anreise und Hotelkosten
Jetzt die kommende Reise anfragen
Die Reise ist exklusive bei Back to the Roots - Simone Elsner buchbar.
Yoga mit Nicole
Lass deine Seele baumeln und erlebe dein Yogaglück mit Nicole bei entspannenden und stärkenden Sessions.
Nicole ist 500h Advanced Yogateacher, Atemtherapeutin und coacht seit vielen Jahren Menschen in ihrer eigenen Praxis mit viel Liebe und Humor.
Möchtest du mehr über Nicole erfahren? Dann hier entlang: 
 Wandern mit Simone
Ich bin seit vielen Jahren an den schönsten Orten dieser Welt unterwegs, meine besondere Liebe gilt aber den Bergen! Ich habe die erholsame Kombination aus Bergsport und Yoga für mich kennen und lieben gelernt und freue mich, diese Begeisterung mit Dir auf dieser exklusiven Reise teilen zu können! 
Zusammen mit einem Bergführer aus Leogang werden wir einzigartige Wanderungen unternehmen. Unsere Touren sind vor Ort buchbar.
Dein Urlaubsglück in Bildern
Du bist neugierig auf deine Unterkunft in diesem Reisepaket? Dann hier entlang.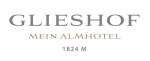 Mit dieser Reise unterstützt du den Naturschutzbund.